OUR STORY
We are the third generation of Smyths to sell fresh fruit and vegetables. I never met my grandfather Nicholas but he was the one who started the wholesale business back in 1924 selling potatoes in the Corporation fruit market in Dublin. In the early '60's my Dad Colum got took over, growing the business and diversifying into a wide variety of exotic fruits. My sister Clodagh took the reins with her husband Marc at the end of the 90's and steered the company through huge shifts in the wholesale fruit and vegetable industry as the supermarket chains began to grow.
After avoiding it for years, I finally got involved in 2009 when Clodagh and Marc approached me to open a shop in Marino. I had very little retail experience and Ireland was in the middle of a recession, but I had finally grown up a bit and had developed an interest in food so I jumped at the offer.
I had lived in San Sebastian in Spain for the previous 4 years and I drew on that for inspiration. Local shops there were full to the rafters with fresh loose produce and all the ingredients you could need for good tasty cooking. You didn't have to get in your car and drive to the supermarket if you wanted to get some couscous or tahini or even an aubergine or a courgette. This was where the idea for The Fresh Market came from. A good variety of fresh, tasty quality ingredients available in your local shop.
Firstly, we really have to thank the people of Fairview and Marino who stood by us and supported us through the first few green years when we were learning and developing. Without that support we would have packed it in long ago. Instead, we have opened more shops and we continue with our original idea to bring the best produce from near and far to all our local customers. We have come a long way over the past 6 years and we aim to keep evolving and changing, searching out the tastiest new products and trying new ideas but it is essentially our customers who decide what we stock. So if there is something you are looking for and can't find, let us know and we will do our best to get it for you.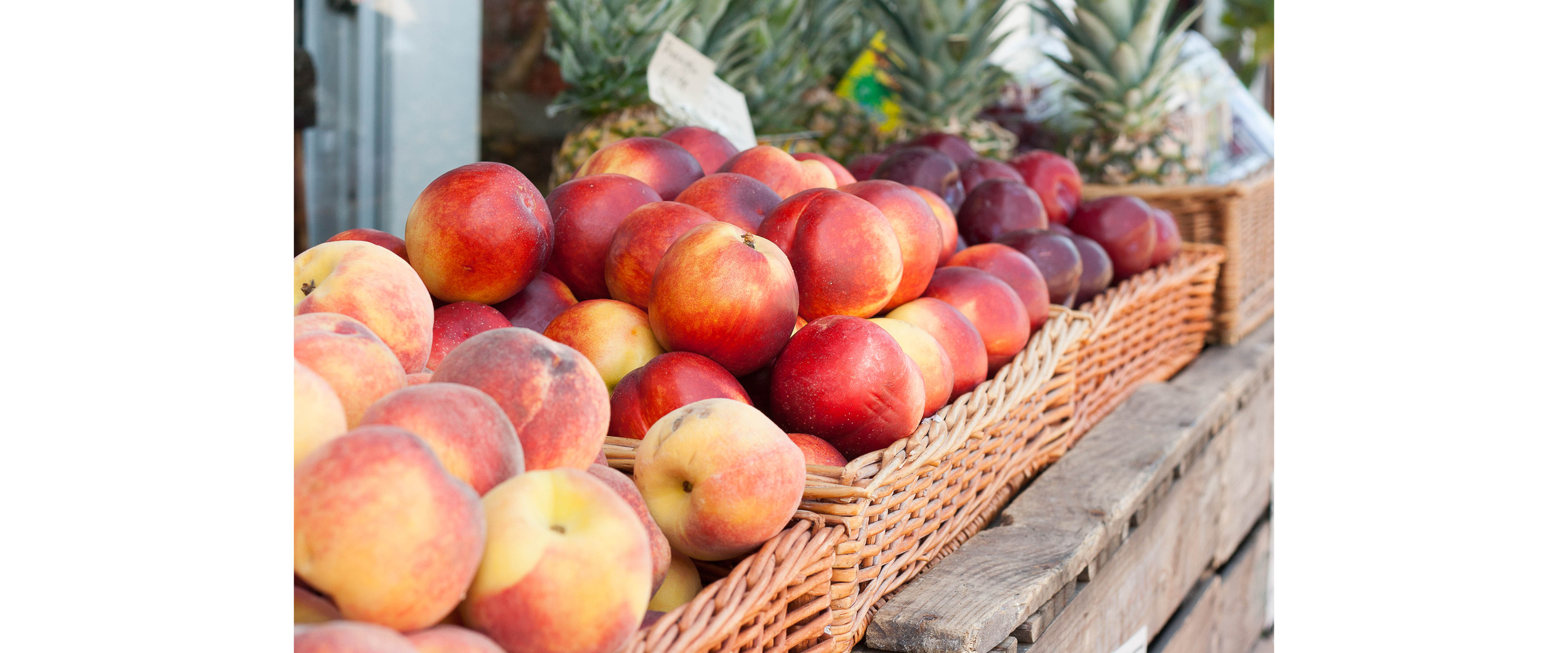 LOCATIONS & OPENING HOURS
Marino
6 St Aidan's Park Road, Marino, Dublin 3.
01 8055444.
Mon-Fri: 9:00-6:30
Saturday: 9:00-6:00
Sunday: 12:00-4:00
Cabra
111 Cabra Road, Cabra, Dublin 7.
01 8823061.
Mon-Fri: 9:00-6:30
Saturday: 8:30-6:00
Sunday: 11:00-3:00
sUBSCRIBE FOR SPECIALS & UPDATES